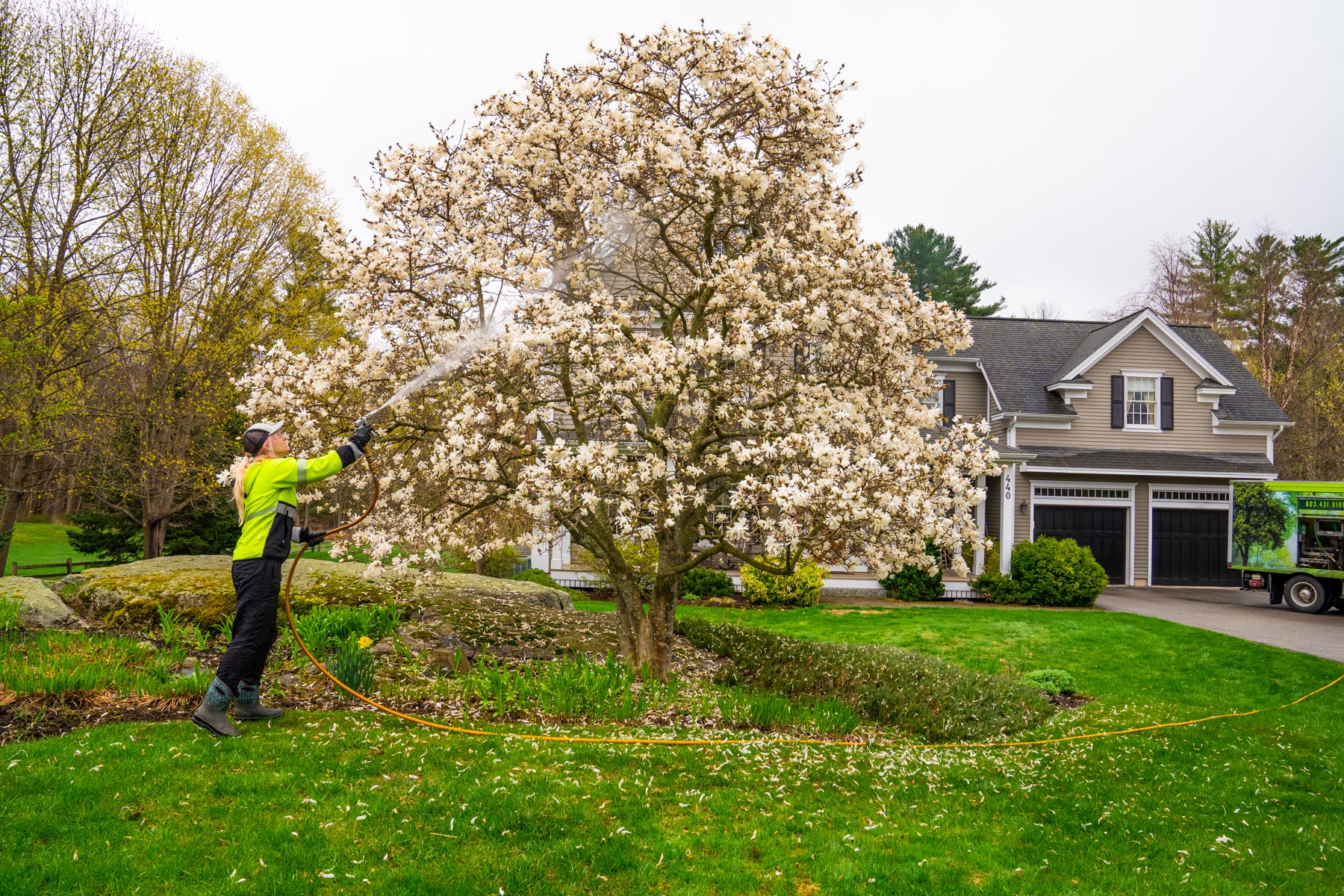 Plant Health Care Services in Southern NH, ME, and MA
Plant Health Care: Protecting your landscape from everyday threats
Your ornamental trees and shrubs are a valuable part of your landscape. But everyday your plants are faced by potential threats like disease, pests, and environmental stressors. Fortunately, you can help protect your investment with a plant health care program that includes services like tree disease treatment, fertilization, and insect control.
Tree and Shrub Insect Control: Protection from pests
The Hemlock Woody Adelgid, Winter Moth, and Emerald Ash Borer are three specific pests that have the power to do a lot of potential damage in Southern NH, ME, and MA landscapes. Fortunately, we have specialty control options for each of these. If you have a tree species commonly affected by one of these invasive pests, we can help.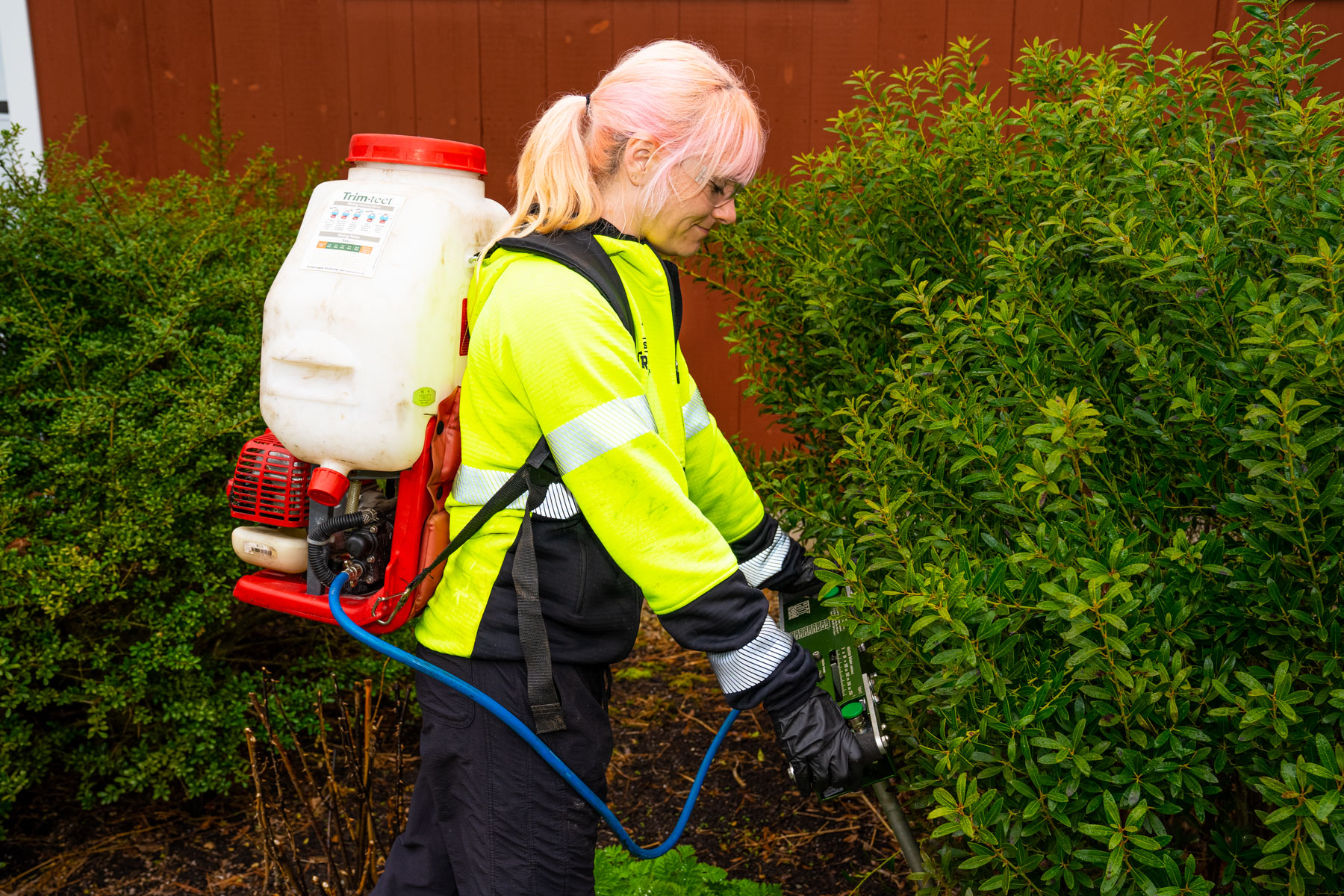 Tree and Shrub Fertilization: Nourish healthy growth
The suburban landscape typically lacks nutrients that your plants need to perform their best. But professional tree and shrub fertilization services can restore those nutrients to the soil so that your plants can grow stronger and healthier. A healthy plant will also better defend itself against threats than one which is struggling.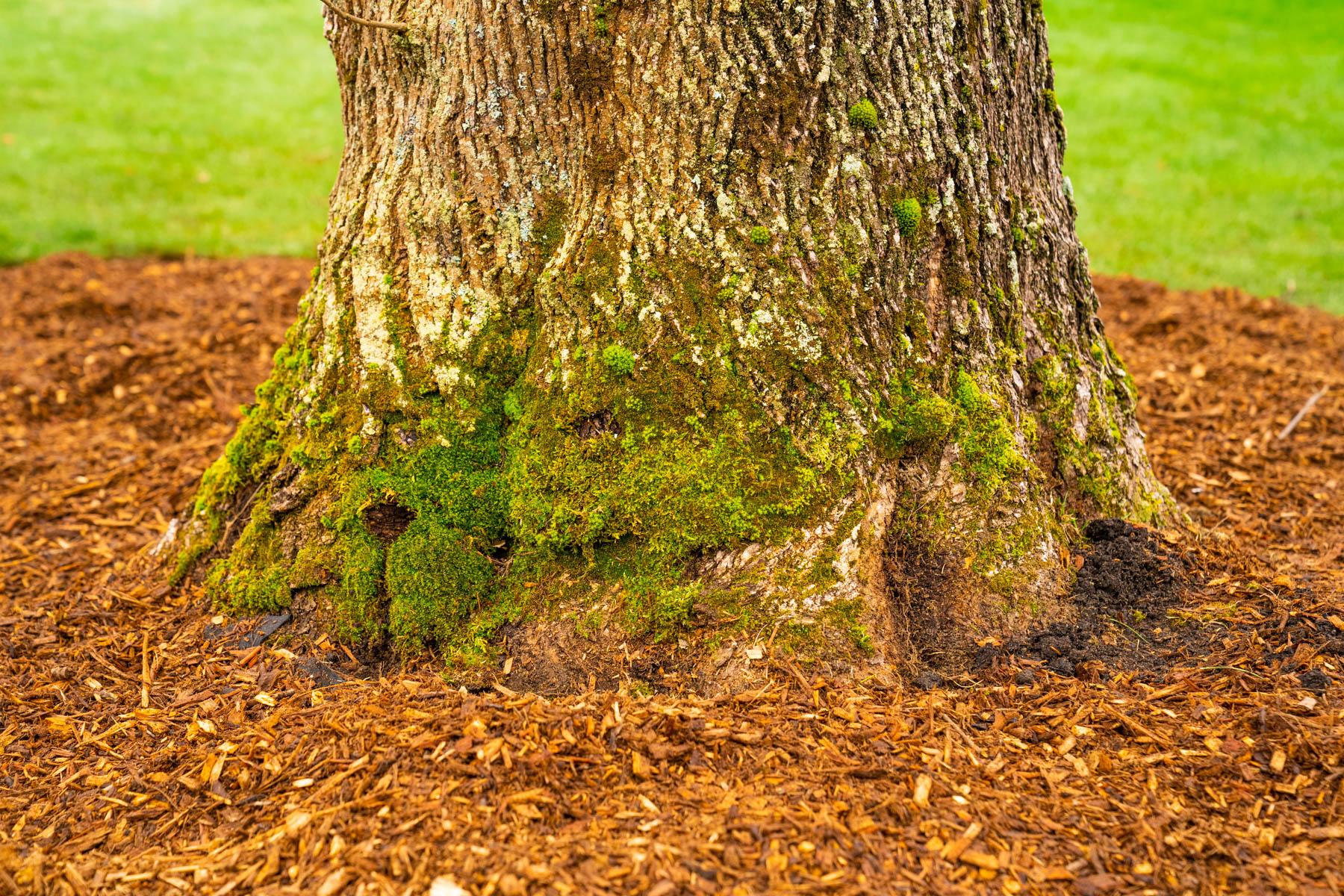 Root Collar Excavation: We really dig trees
Root Collar Excavation (RCX) involves the removal of existing or excess soil to inspect a tree's root system and make adjustments. It's not uncommon for trees to be planted too deeply which can lead to girdling and decay. But RCX provides arborists with insight into how the tree is doing while also making amendments to the soil as needed.

100+
Common Species

55+
Common Pests

45+
Common Diseases
This was the second time I have used Seacoast Tree Care to trim tress in my yard. They came to my house at the agreed time, and did a fantastic job in clearing out and cleaning up the property! The were very professional, and worked steadily to make the experience as quick as possible without disturbance.