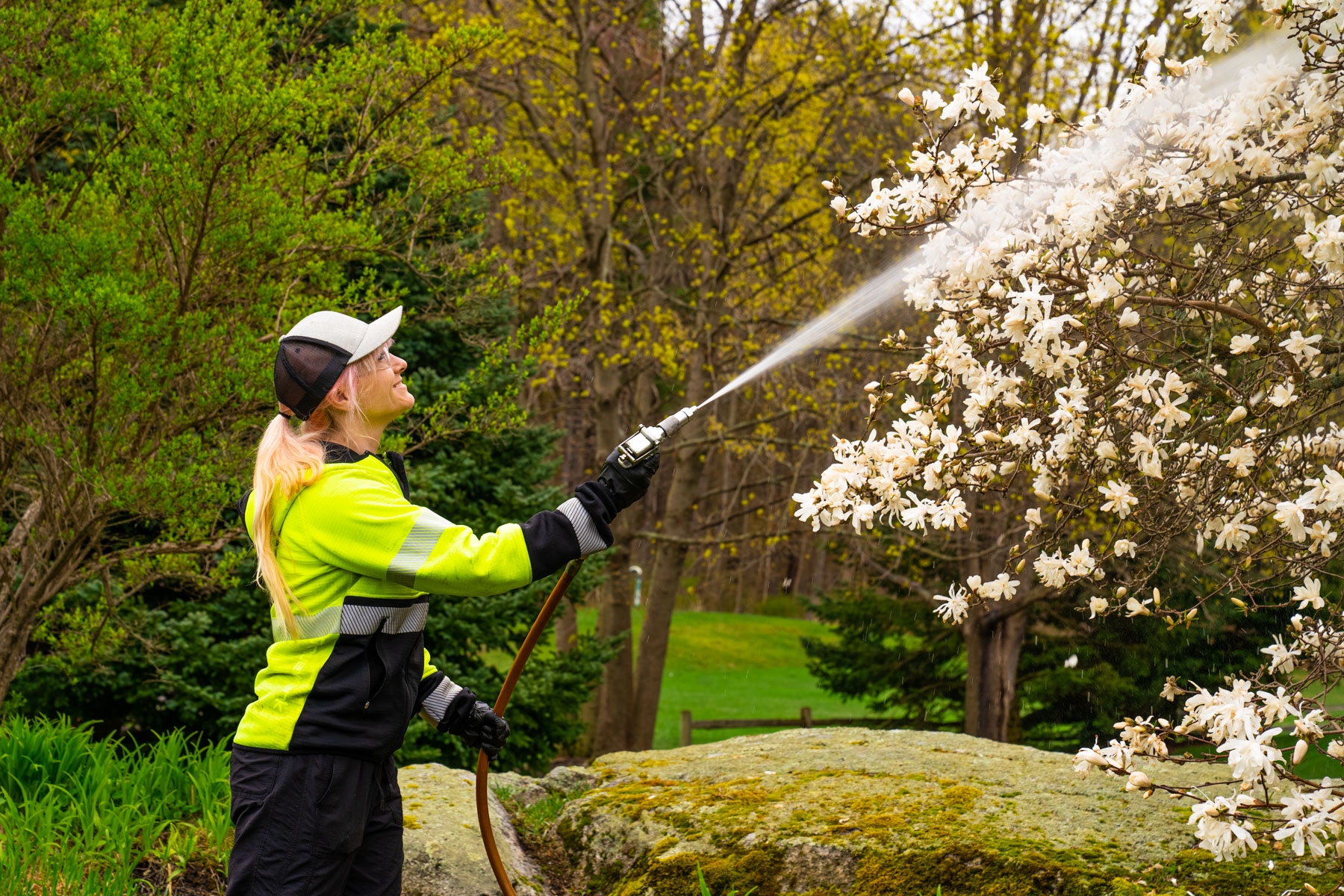 Tree and Shrub Insect Control in Southern NH, ME, and MA
Hemlock Woolly Adelgid Control: They'll Suck the Life Out of Your Hemlocks
The Hemlock Woolly Adelgid is a small, aphid-like insect that can kill a mature Hemlock in as few as three years by sucking the sap from its tender shoots. This invasive species first appeared in New Hampshire in 2000 and Maine in 2003. Specialized tree insect control can help prevent this pest from decimating your New England property's Hemlocks.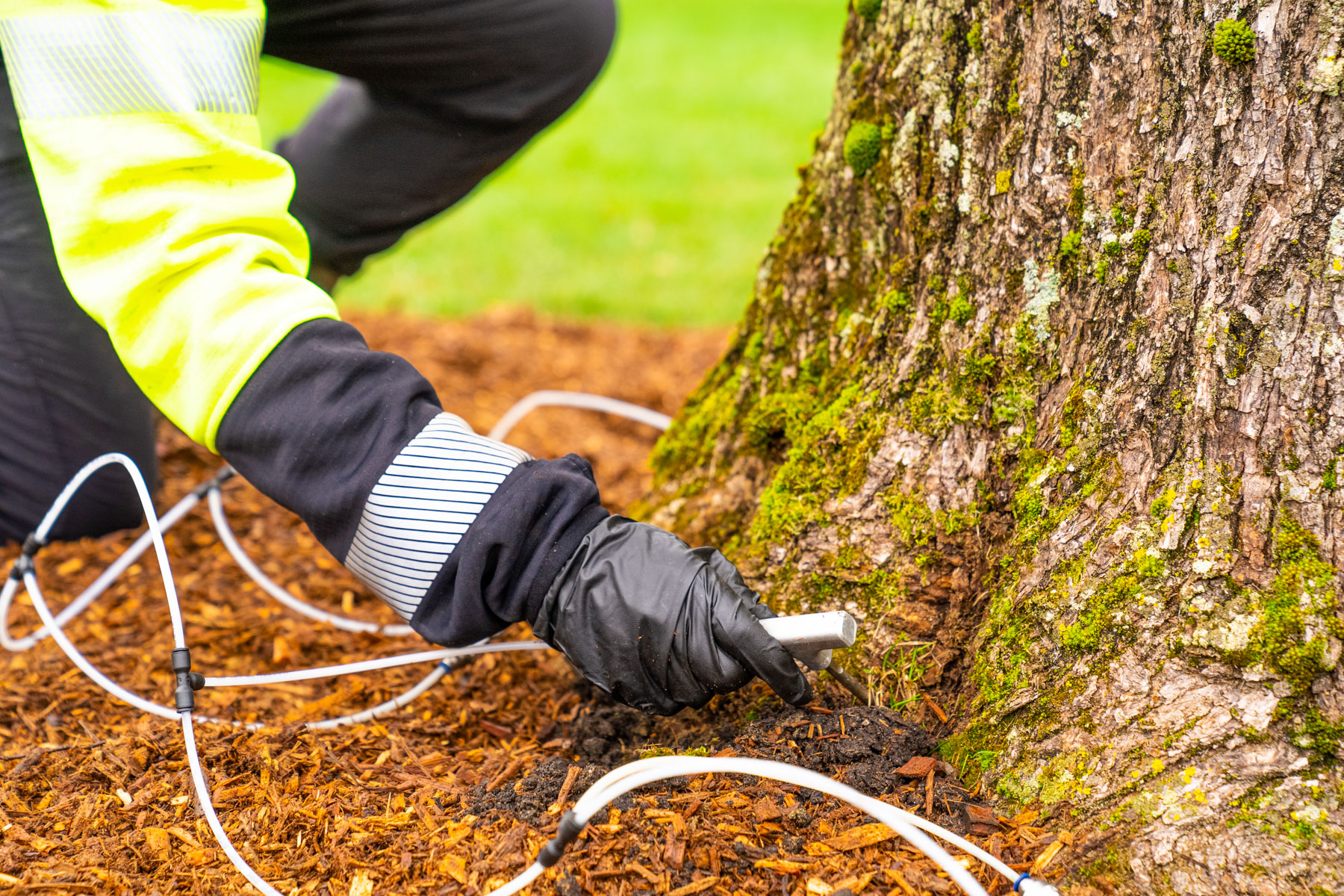 The Hungry Caterpillar: Winter Moth Treatment and Control
The Winter Moth is an invasive species in New England that will devour almost all broadleaf plants including Maples, Oaks, Ash, Apples, and more. This pest gets its name from its activity in November and December, when temperatures are mild. Fortunately, with tree insect control, we can prevent this pest from feasting on your landscape.