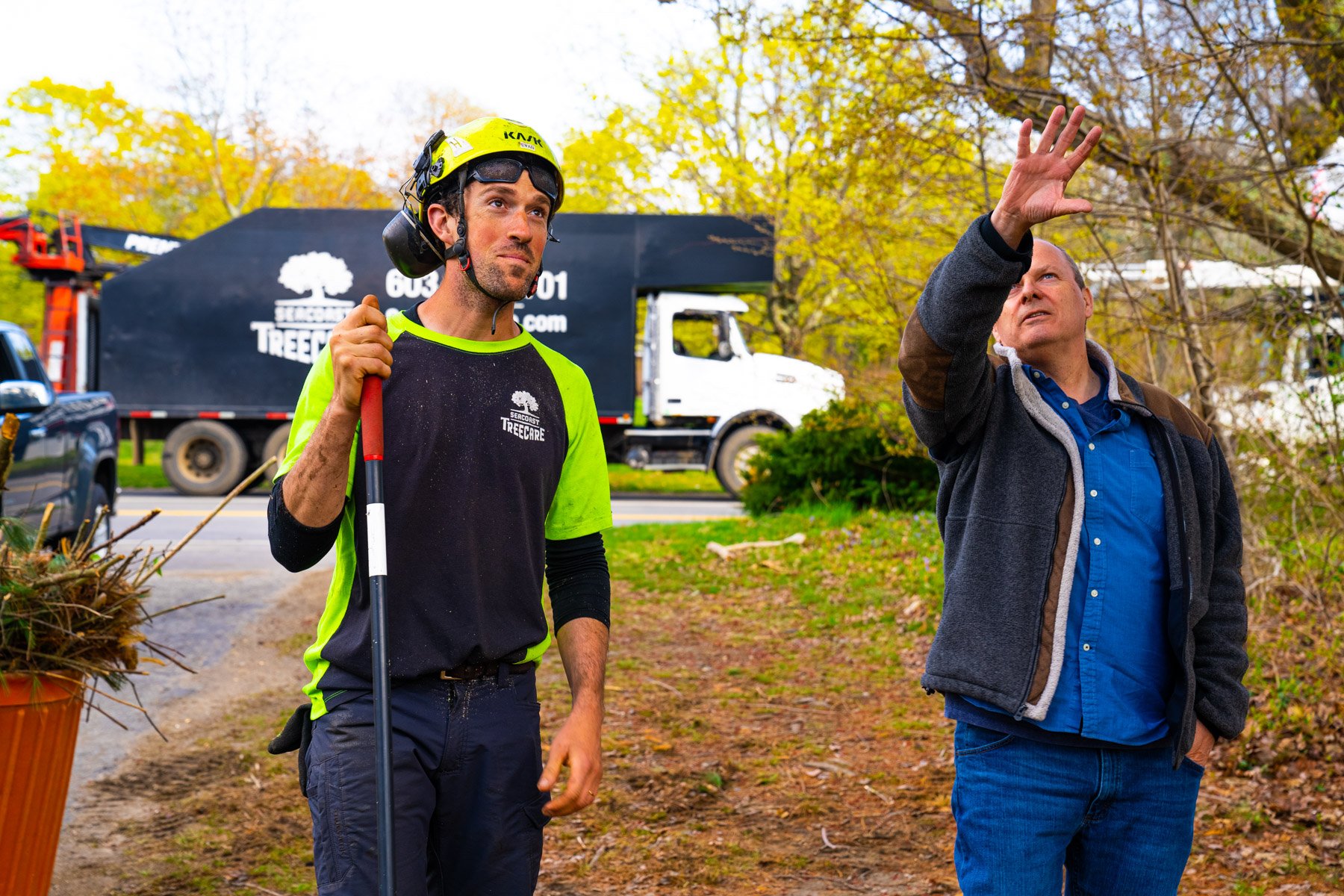 Beech Leaf Disease in New England: Everything You Need to Know
Trees in the residential landscape are subject to a number of potential problems, including beech leaf disease. You've likely heard of this disease as it's gotten an increasing amount of media coverage in recent years as it has moved into the New England Seacoast area.

Beech leaf disease in New England is a growing concern. It was first discovered in Ohio in 2012 and has since worked its way into our region.

This disease can lead to the decline and death of beech trees.

In this article, we'll share some of the important information that you ought to know about this destructive disease.
What is Beech Tree Leaf Disease?
Beech leaf disease is said to be spread by nematodes (microscopic roundworms), which damage the leaf tissue and can eventually kill the entire tree.

Symptoms of beech leaf disease include dark-colored banding on the foliage, curling and distortion of the foliage, premature leaf drop, death of the buds, and branch dieback. It's believed that the foliage symptoms may be the result of toxins produced by the nematodes.
Nematodes invade beech buds between mid-summer and fall where they feed and overwinter. They are likely transported by insects or birds to the tree in the first place. Damage occurs during overwintering with the dormant buds.

Beech leaf disease can kill beech trees of all ages, but younger trees might be more susceptible to a faster decline.

Of course, there are other tree diseases out there that can also be destructive and are sometimes misdiagnosed as beech leaf disease by the untrained eye. This behooves the importance of having a Certified Arborist make a proper diagnosis.

Since different diseases require different treatment options, it's important to know what you're dealing with.
What are the Beech Leaf Disease Treatment Options?
At Seacoast Tree Care, we have been keeping up with all of the latest research being performed on beech leaf disease treatment options. This is an evolving area.

In the past four years, research has determined that a combination of two treatments is the best protocol for controlling this disease.

This includes potassium phosphite, applied as a "fertilizer" along with fluopyram, applied as a foliar spray.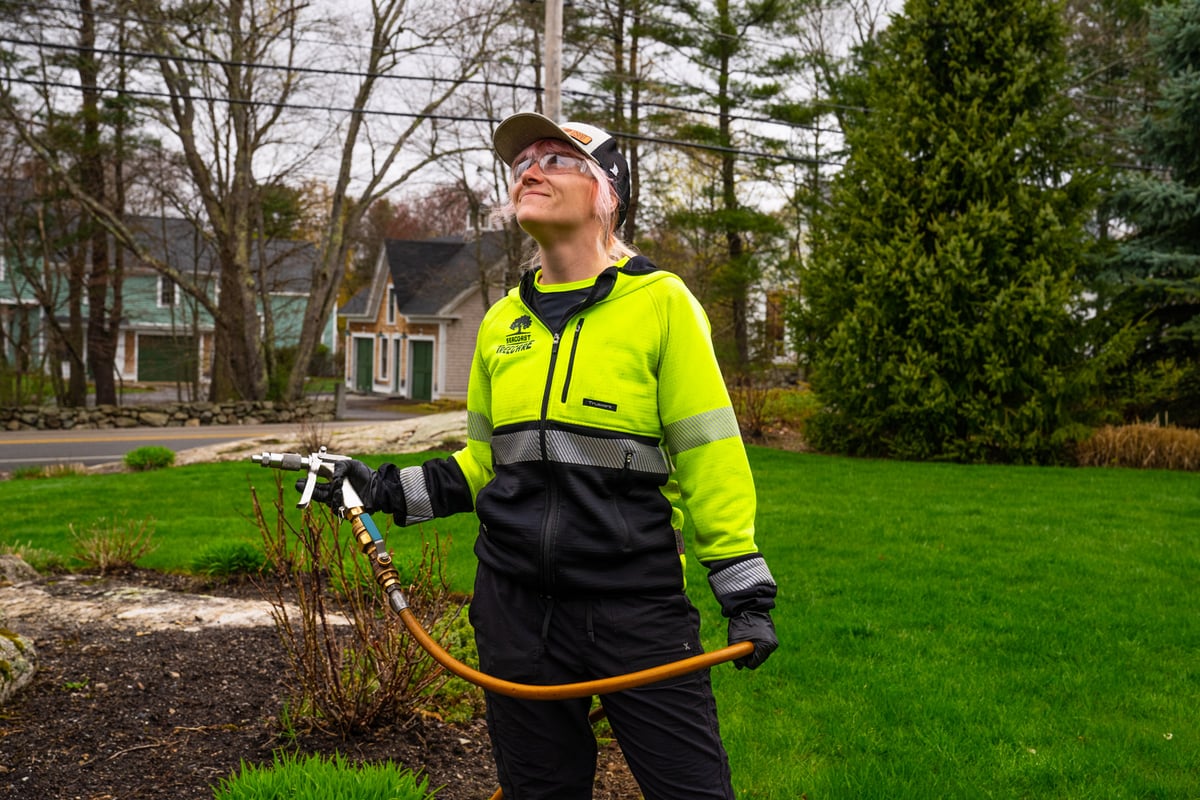 It has been determined through research that spraying infested foliage with fluopyram products can help kill the nematodes that are responsible for spreading this disease. Similarly, using potassium phosphite as an injection has been shown to have a similar effect.

As with any tree disease, it's incredibly important to have a Certified Arborist overseeing the treatment approach. It's also important to trust the process as you won't see an immediate effect.

Treatments generally protect next year's leaves as damage that is already done is not going to be cured.

After a significant population of nematodes are killed, you should see improvement in the following season's foliage.
Your Partner in Controlling Beech Leaf Disease and Other Problems
Spotting tree trouble early is always important. In many cases, catching diseases early on can make a big difference in the effectiveness of the treatment options. It's no different with beech leaf tree disease.

A key to your success will be partnering with the best possible tree care providers in Southern NH, ME, and MA.

At Seacoast Tree Care, we take the health and care of trees quite seriously. We view ourselves as trees' guardians and believe that it is our role to help nurture and preserve their health. We provide tree care in the seacoast region of Southern New Hampshire, Southern Maine, and Northeastern Massachusetts.

By choosing to work with a tree care professional that has significant experience, training, and skill (including horticultural expertise), you can feel confident that the best decisions are being made for your trees.

That means you'll get peace of mind that your New England landscape is in good hands.

Ready for healthier trees at your Southern NH, ME, or MA home? Request your consultation and have your New England trees evaluated. By making a wise choice, you'll know your trees are in good hands.

Image source: beech leaf disease