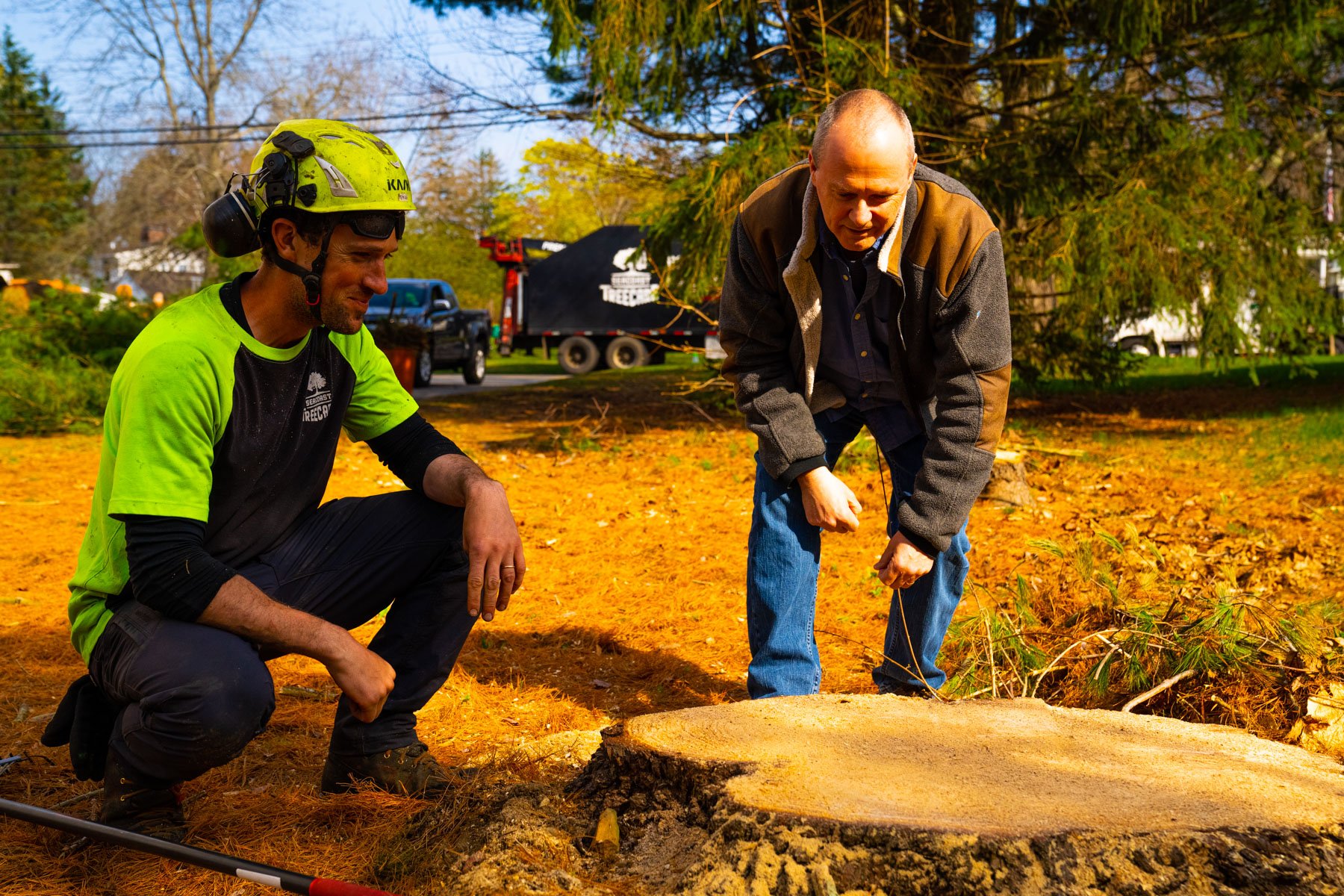 How Much Does Tree Stump Removal Cost in New Hampshire?
If you are having a tree removed from your property, you might be wondering what to do about the stump. While the stump was the tree's "anchor" into the ground, it no longer serves this important purpose once your tree is gone.

There are some really good reasons why it makes sense to also remove a tree stump but you might be wondering how much it will cost.

In this article, we'll dive into some important things you ought to know about this service, including the tree stump removal cost in New Hampshire and its surrounding areas.
Why Consider Removing a Stump
First and foremost, you might be wondering whether you definitely need to remove a stump. We recommend stump removal for a couple of key reasons.

For one, a stump left in the ground without the rest of the tree can begin to rot. Because of this, it might become a place for a Carpenter Ant or Termite colony to form. The closer a stump is to the home, the more risk there is that those pests could move to your house.

Left-behind stumps can also become a tripping or mowing hazard and oftentimes people see them as an eyesore.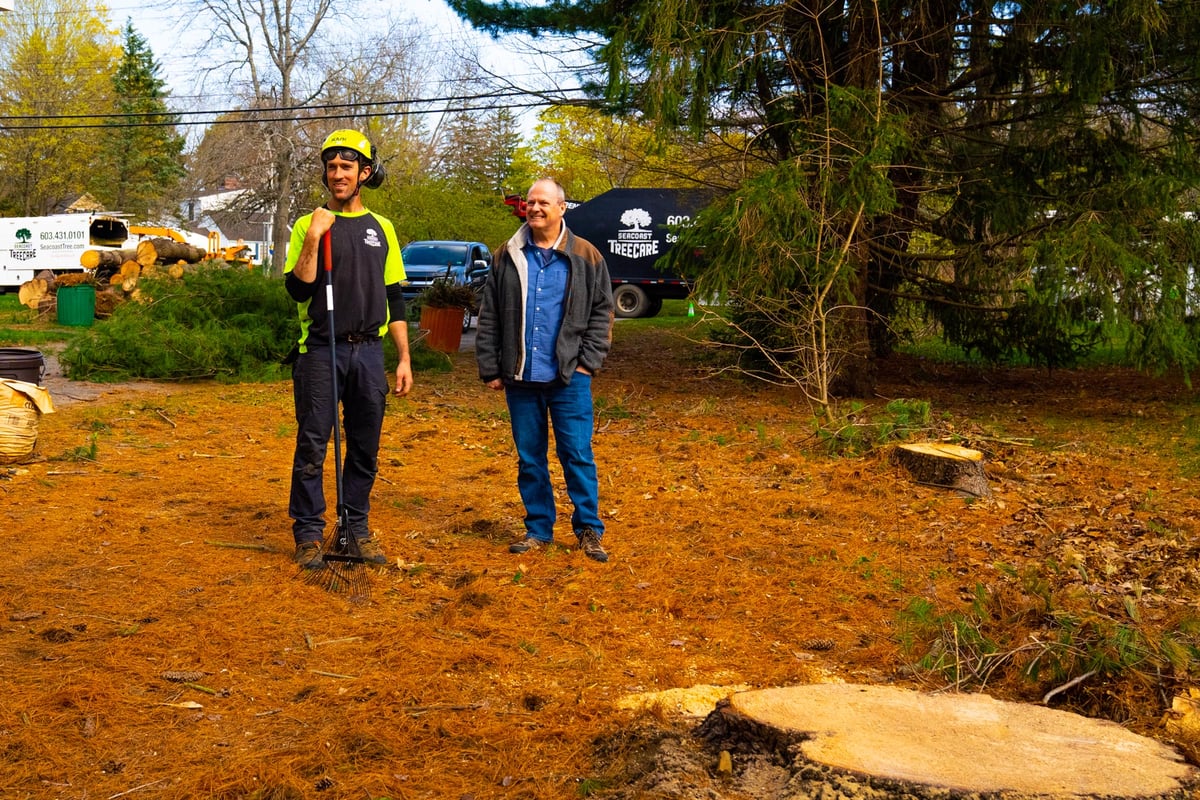 The best approach is simply to remove the stump, which can be achieved with a stump grinding service. This is a separate service from tree removal and uses different equipment.

But this is still a service best left to tree removal professionals.

That's because a DIY approach can be risky. Even if you're able to rent stump grinding equipment yourself, you should know that it's arduous and dangerous work. The equipment itself is dangerous but there are also pieces of flying debris that are created in the process of removing a stump.

Stump removal can also be complicated. You need to know where to make the cuts in order to effectively grind the stump all the way to the ground. The last thing you feel like doing is using up a Saturday trying to remove a stump and then not being happy with the results.

For all of these reasons, it's definitely best to leave stump removal to the pros.
How Much is Stump Removal?
You probably also want to know how much does it cost to remove a tree stump. Stump removal starts at $250 and goes up from there.

There are a variety of factors that impact the tree stump removal cost in New Hampshire and surrounding areas. These include accessibility, location, stump diameter, and even soil type. If it takes a lot of time and labor to remove a stump due to the root system or the size of the tree, it could end up costing a lot more.
But we would argue it is definitely something worth investing in.

In comparison to the cost of the tree removal itself, it's a small investment. And by not doing it, the job will not feel complete. You could also open yourself up to some of the problems that we mentioned such as dealing with an infestation or a tripping hazard on your property.
Tree Stump Removal in Southern New Hampshire
You might find that the cost to remove a tree and its stump can differ from company to company. Just like any other service, there are going to be varying levels of expertise. Some companies will also invest in better equipment than others. There are many factors that impact cost. But at the end of the day, when it comes to a service like tree stump removal, you want to make sure that it's done right. That also means making sure it's done safely.

This work can be dangerous. But with the right knowledge, training, and experience, a good tree stump removal service will get it done right.

When you choose wisely with a reputable tree removal service in Seacoast NH, Southern ME, or Northeastern MA, you won't have to worry. We'll be ready to get the work done right for you.

Are you looking to have a tree and its stump removed at your Southern NH, ME, or MA home? Request your consultation and get a free quote for tree removal services. By making a wise choice, you'll know your trees are in good hands.