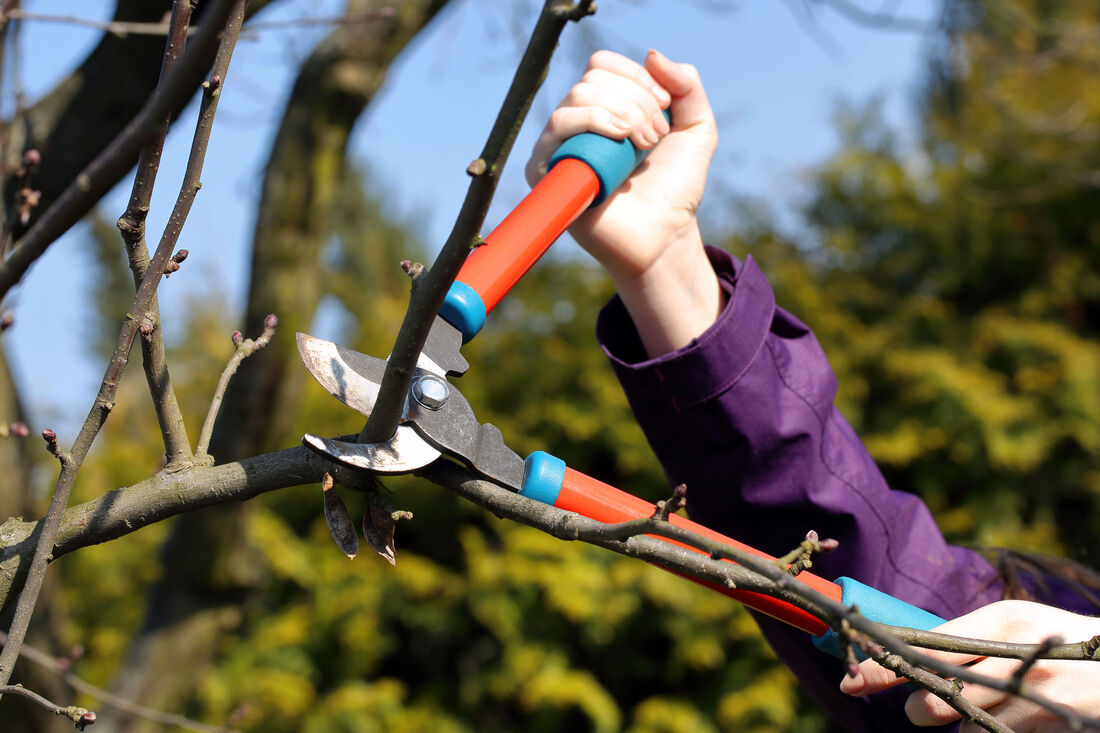 5 Safety Tips For Tree Trimming
​
Trimming is important for the health and structure of a tree. Branches from trees and shrubs need to be removed when they pose a risk to life and property during heavy rains and storms. In some cases, landowners want the overgrown trees in their yards to be molded in a specific shape to enhance the curb appeal of the property. Trimming a tree can also make it healthier and spread its branches wider.
​It is essential to follow some basic tree trimming safety guidelines to avoid any tree trimming accident.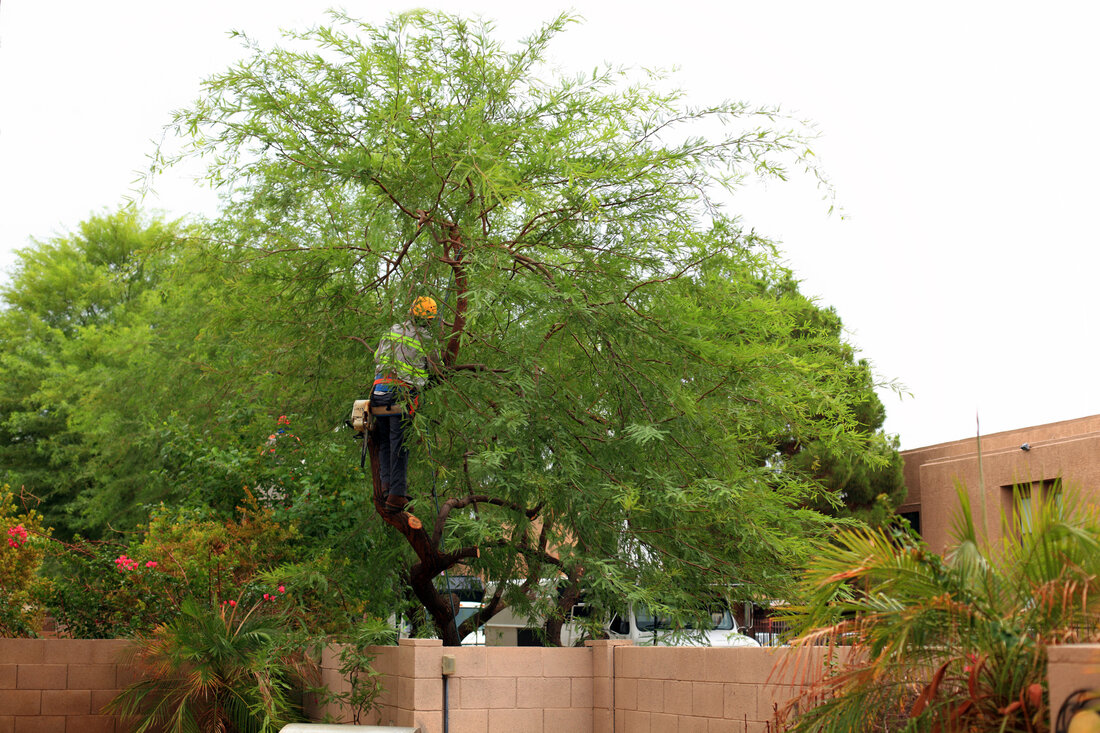 ​

#1 Wear the right gear
If you are doing the tree trimming procedure on your own, make sure that you use the tree safety equipment. Here is a list of things that you must use during the tree trimming process.
Helmets and face shields
: If you are climbing a height, you must wear a helmet and face shield to protect yourself from falling branches, flying debris, and any other accidents. A good helmet helps protect you from impact.
Gloves:
Use a pair of heavy-duty gloves to protect your hands from cuts and poisonous plants.
Earmuff:
Chainsaws and wood chippers cause a lot of noise, so use earmuffs to protect your ears from the noise.
Chainsaw protective pants and chaps:
The pants and chaps provide you safety from various types of sharp objects.
Work boots:
The boots offer a better grip during the climb and added protection from an injury.
Climbing equipment:
Ensure that you have belts, ropes, lanyards, slings, and carabiners to keep you secured to a tree. Do not use a rope that is wet or has been stored in the sun.
#2 Avoid shock and electrocution
​
When working near an overhead power line, you must use extreme caution. Electrocution can occur by direct contact, indirect contact, or electrical arcing. There is a possibility that a worker can get electrocuted even if they have not directly touched the power line. Remember to not perform any tree work activity where branches are located within 10 feet of high-voltage power lines.
​

#3 Check the weather forecast
​
It is important to check the day's forecast before starting any tree trimming work. Any storm, wind, or icy weather can make the operating conditions dangerous. Do not climb a tree when there are heavy winds, or when a tree is wet or snow-covered. If a tree is not safe to climb, you can use an aerial device to trim the trees.
​

#4 Do a hazard assessment
​
You must perform a hazard assessment of the work area before you start the work. Before climbing a tree, inspect the tree's stability, tree trunk, and the condition of the limbs. Remember to tie to only strong branches that are unlikely to break off. If you are using a ladder, ensure that it is tied to a secure branch. When using a chainsaw, you must be tied off to two anchor points for enhanced support. Pay attention while working on sloped surfaces. Keep chain saws and other cutting tools away from lanyards, ropes, and harnesses.
​

#5 Establish drop zones
Before trimming a tree, you must establish a drop zone and a hazard zone. During the cutting and lowering of branches, clear communication shall be maintained between the overhead and the ground crew. You can use a caution barrier tape to establish, mark, and manage the drop zone. Remember that poor judgment can result in a tree branch falling on a home, power line, or people.
​
​

About‌ ‌Seacoast‌ ‌Tree‌ ‌Care‌
If‌ ‌you‌ ‌are‌ ‌looking‌ ‌for‌ ‌certified‌ ‌arborists‌ ‌to‌ ‌take‌ ‌care‌ ‌of‌ ‌your‌ ‌tree‌ ‌removal‌ ‌needs,‌ ‌Seacoast‌ ‌Tree‌ ‌Care‌ ‌is‌ ‌your‌ ‌one-stop‌ ‌destination.‌ ‌We‌ ‌offer‌ ‌a‌ ‌complete‌ ‌range‌ ‌of‌ ‌tree‌ ‌care‌ ‌and‌ ‌removal‌ ‌services‌ ‌in‌ ‌New‌ ‌Hampshire,‌ ‌Maine,‌ ‌and‌ ‌Massachusetts.‌ ‌We‌ ‌are‌ ‌experts‌ ‌in‌ ‌tree‌ ‌pruning,‌ ‌cabling,‌ ‌fertilizing,‌ ‌preservation,‌ ‌pest‌ ‌control,‌ ‌and‌ ‌root‌ ‌collar‌ ‌excavation.‌ ‌
To‌ ‌get‌ ‌information,‌ ‌call‌ ‌us‌ ‌at‌ ‌603-431-0101‌ ‌or‌ ‌978-225-6644,‌ ‌or‌ ‌email‌ ‌us‌ ‌at‌‌
info@seacoasttreecare.com
‌.