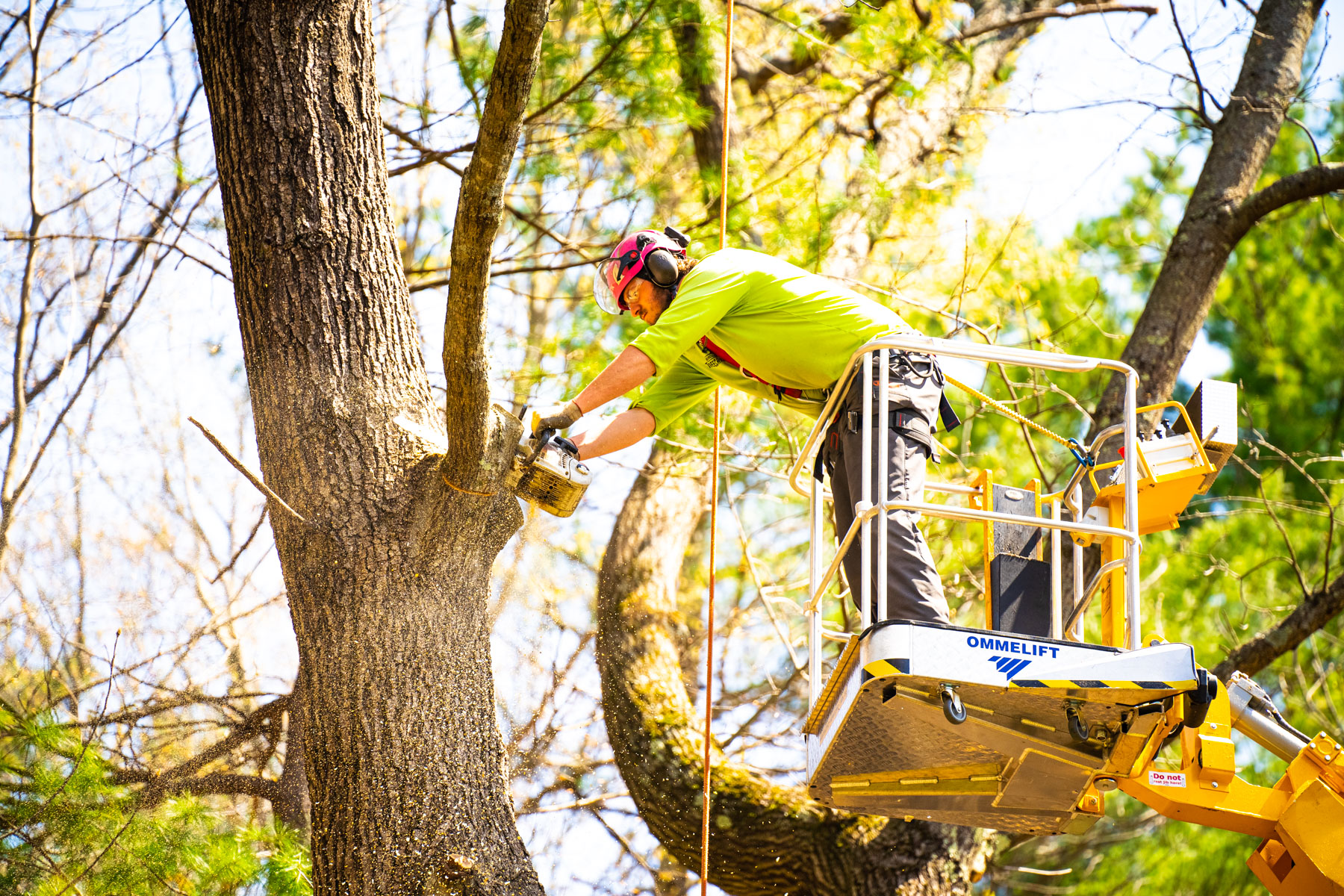 3 Tips to Choosing the Right Tree Pruning Service in NH
Just like your lawn, landscaping, and even your home, your trees are a valuable asset on your New England property, and you want to do what you can to protect them. When trees are properly cared for, they can live many decades.

But when trees are not taken care of, they can actually become a liability. The last thing that you want is for your trees to become a risk or a problem.

One of the important services needed to keep trees in excellent health is tree pruning.

This valuable service can help preserve the health of your trees. But because tree pruning is both an "art and a science," you truly need to choose a tree pruning service that will get it done right.

In this article, we'll dive into some tips on how to hire a tree pruning company.

While there are obviously plenty of companies offering this service, you want to choose the best tree care service out there. Here are some things to look for.
#1: Choose a Tree Pruning Service that Hires Certified Arborists
Working with a company that values extensive training is really important. You want to make sure that whoever is working on your property's trees actually knows how to make the right cuts in a way that will benefit the health of the tree.

Tree pruning is generally much more complicated than people tend to realize.

Often, they are surprised that there are multiple tree pruning techniques. It's so much more than just haphazardly selecting limbs to trim off. Strategic cuts need to be made to diseased, dying, or dead limbs.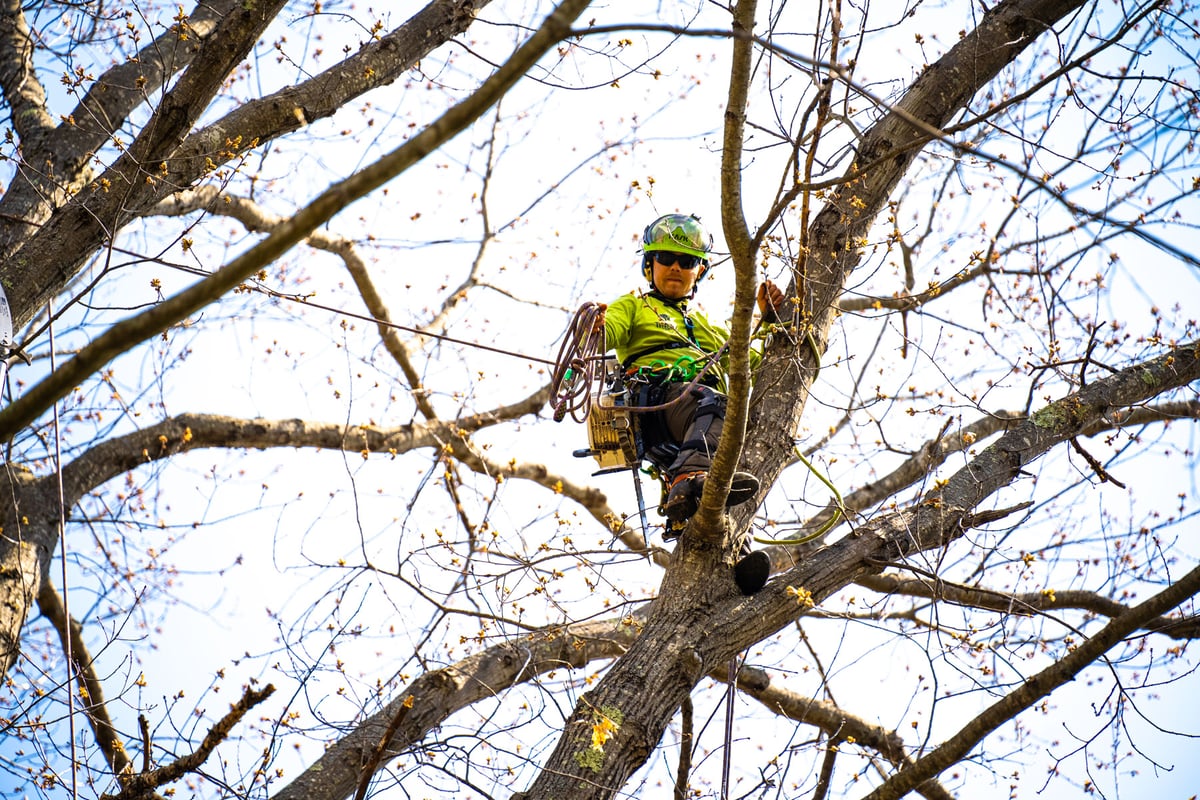 Plus, each species of tree can have different needs and requirements. Pruning mistakes can actually lead to the death of a tree.

That's why this work is best suited to Certified Arborists who bring horticultural expertise to the field.

In addition to knowing exactly what cuts to make on your tree, a Certified Arborist will also be able to identify and diagnose potential tree problems. Trees can be subject to problems like diseases, pests, and more. It always helps to have an expert eye taking a good look at your trees.
#2: Choose a Tree Pruning Service that is Focused on Tree Work
Another thing that we'd advise you to look for as you aim to hire a tree pruning company, is a company that is heavily focused on this type of work.

These days, landscaping companies continue to diversify and offer more services. While that can be a good thing, if they become a "jack of all trades, master of none," it can be a problem.
At Seacoast Tree Care, our focus is on trees (as our name implies!). We are experts in the field and we've been doing this for a long time. When we diversified into lawn care, we grew that business as a sister company that has its own turf experts.

The point is, you want folks working on your trees who know trees. It can be very complicated work and you want to make sure that it's done right.
#3: Choose a Tree Pruning Service that Has the Necessary Insurance Coverage
Tree work, like pruning, can be risky. That's why it's really important to hire a tree pruning company that is properly insured. It's important that any company doing tree work on your property has adequate liability insurance so that you are not liable if an accident were ever to occur.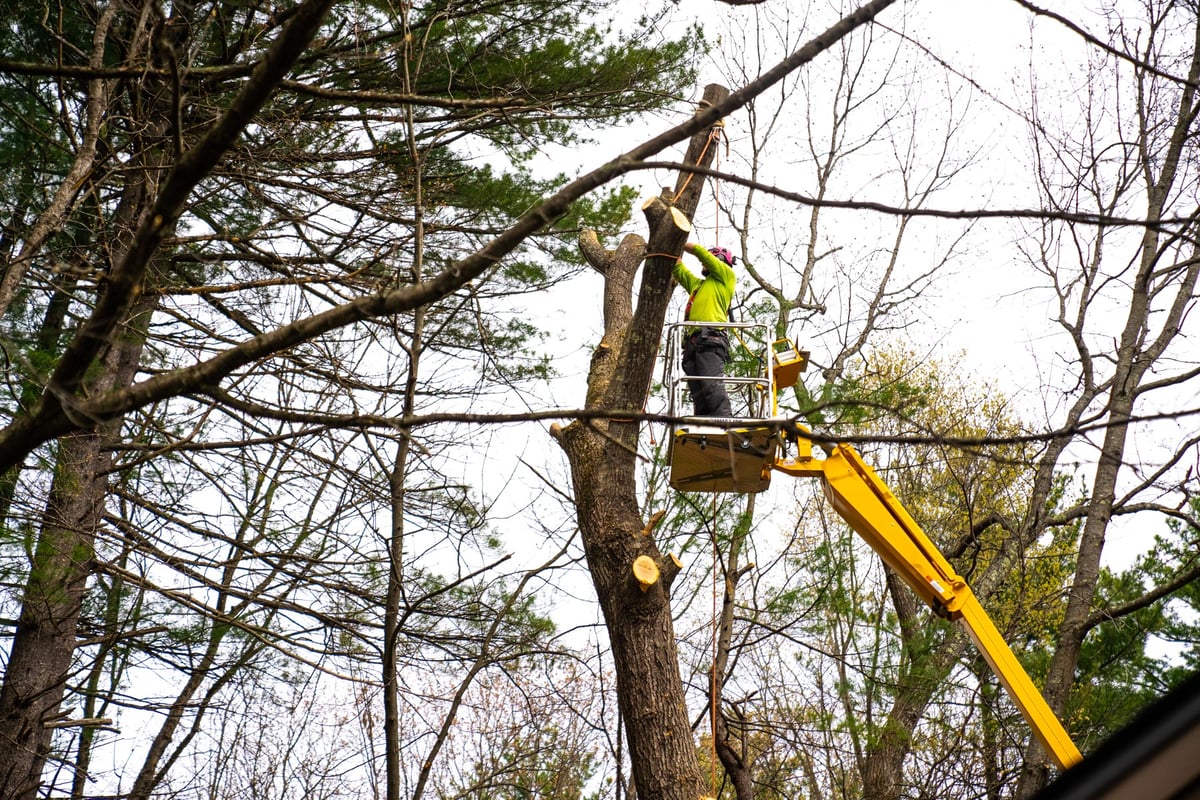 Unfortunately, there are sometimes smaller companies that try to get into this line of work without the proper coverage. It's important that you do your research when choosing a tree pruning service in Southern New Hampshire so that you don't run into any trouble.
Your Wise Choice for Tree Pruning in Seacoast NH
When it comes to choosing tree pruning in Southern NH, ME, and MA, you want to make sure that you are selecting a company that you can feel confident will get the job done right.

Hopefully, these tips have given you some important things to look for. You should also take time to research any companies that you're considering by spending time on their website and even giving them a call to ask any remaining questions that you might have.

One thing that we'd advise against is simply shopping on price. As with most things in life, there's often a reason why one company might have a somewhat higher quote than another. It might be that they offer higher-quality service by employing Certified Arborists, using top-of-the-line equipment, and carrying the proper insurance coverage.

When you skimp on something like tree pruning, you run the risk of "getting what you paid for" with bad service or poor results.

You could also put your property at risk.

Ultimately, you want to find a company that has your best interest at heart and that you can build a long-term relationship with. Your property requires ongoing care and it'd be great to partner with a company that you truly trust.

At Seacoast Tree Care, we take the work that we do quite seriously. We started our business with the belief that we are here to care for and protect trees whenever we can. However, when they do have to come down, it's absolutely critical that it's done right.

We're committed to preserving the health and beauty of trees by performing vital services like tree pruning, the right way. When you make a wise choice in tree care services, you'll ultimately take an important step in protecting the value of your property's trees.

Ready for safer and healthier trees at your Southern NH, ME, or MA home? Request your consultation and get a free quote for tree pruning services. We service properties in and around Stratham, NH, Kittery, ME, and Haverhill, MA. By making a wise choice, you'll know your trees are in good hands.