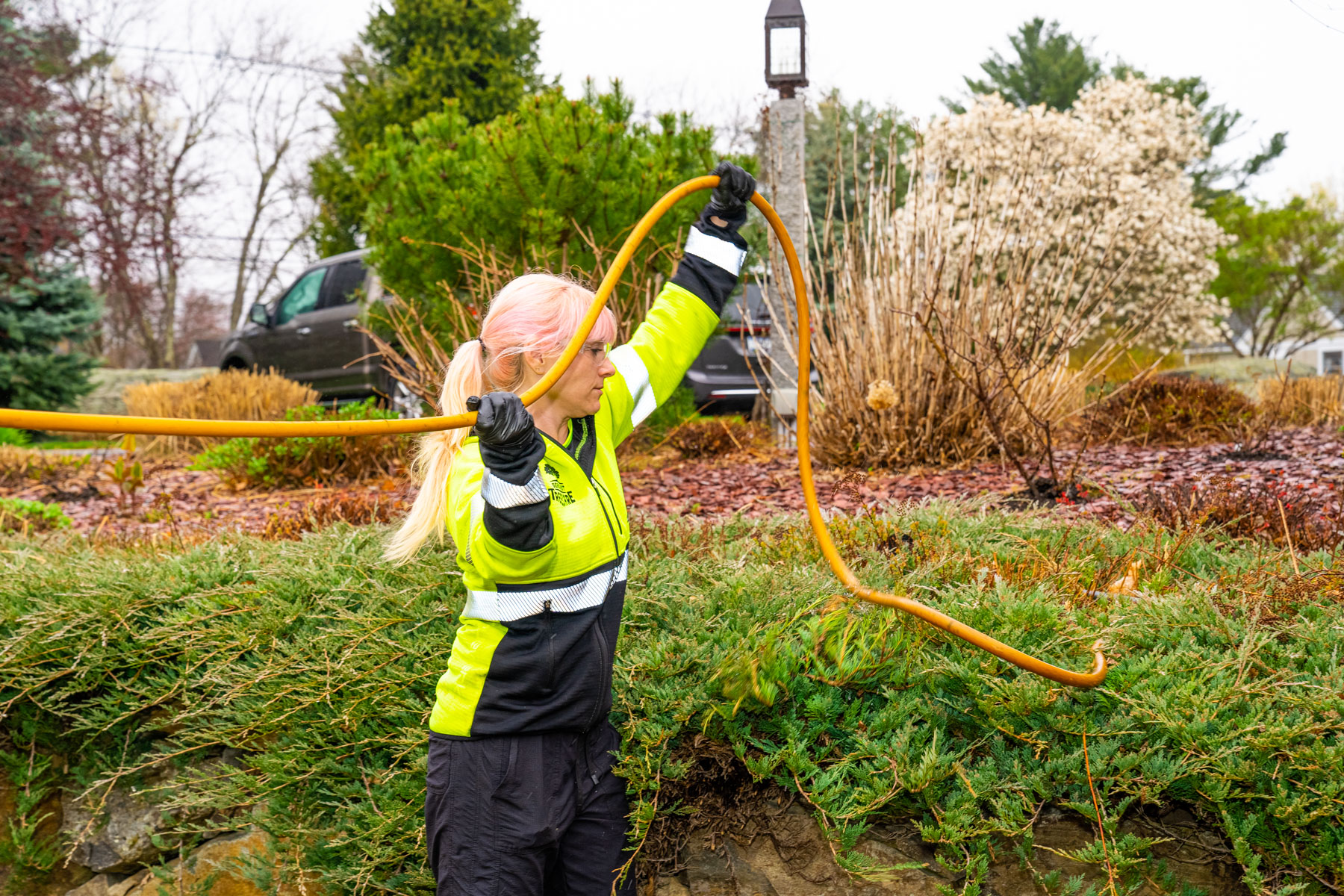 How Much Does Tree and Shrub Fertilization Cost in NH? Is it Worth it?
We know that you love your trees and shrubs. They bring a tremendous amount of value to your New England property and you want to ensure they remain in good health. You might be concerned about environmental stressors and other issues that might lead to your landscape's decline.

For these reasons, you may be considering a tree and shrub fertilization service.

That being said, you might be wondering how much does shrub and tree fertilization cost? And, is it a service worth investing in?

In this article, we'll dive into some more information about the cost of tree and shrub fertilization in New Hampshire as well as why it's worth the investment.
Do I Really Need a Tree and Shrub Fertilization Service?
While people sometimes assume that trees and shrubs are self-sustaining, in reality, they do require extra care that fertilization can help deliver. Because trees and shrubs are typically planted far from their native soil (where nutrients would have been plentiful), they are often depleted and stressed. This is where a tree and shrub fertilization service can really help. Trees and shrubs in the suburban residential environment can benefit greatly from tree fertilizer products.

Some of the differences that you might notice in well-fertilized trees and shrubs include an overall healthier appearance, longer and more profuse blooms, improved vigor and color, and overall better growth habits.

Trees and shrubs that receive the nutrients they need are also generally better able to defend against problems like environmental stressors and even diseases and pests. Trees and shrubs that are already struggling due to a lack of nutrients are more likely to succumb to trouble.

Once people start to see the value of fertilizing, they are willing to invest in it. But sometimes, they want to know why they can't just do it themselves. We'll talk about that next.
Is it Worth Investing in a Professional Tree and Shrub Fertilization Service?
While you can see the value of fertilizer, you might be wondering why you can't just do this service on your own and save on the cost of tree and shrub fertilization in New Hampshire.

The most common type of tree and shrub fertilizer sold in big box stores is a fertilizer spike. These spikes are inserted in the soil around a tree or shrub and are meant to slowly release nutrients.
The trouble is, these tree spikes are not very effective.

One of the reasons for this is that these plastic spikes are small and aren't delivering the nutrients deep enough in the soil to have much (if any) effect.

The other issue is that the fertilizer in these products can't stand up to what a professional is using. When you invest in professional tree and shrub fertilization services, you're getting high-quality, commercial-grade fertilizer. That's going to get you much better results than a store-bought product.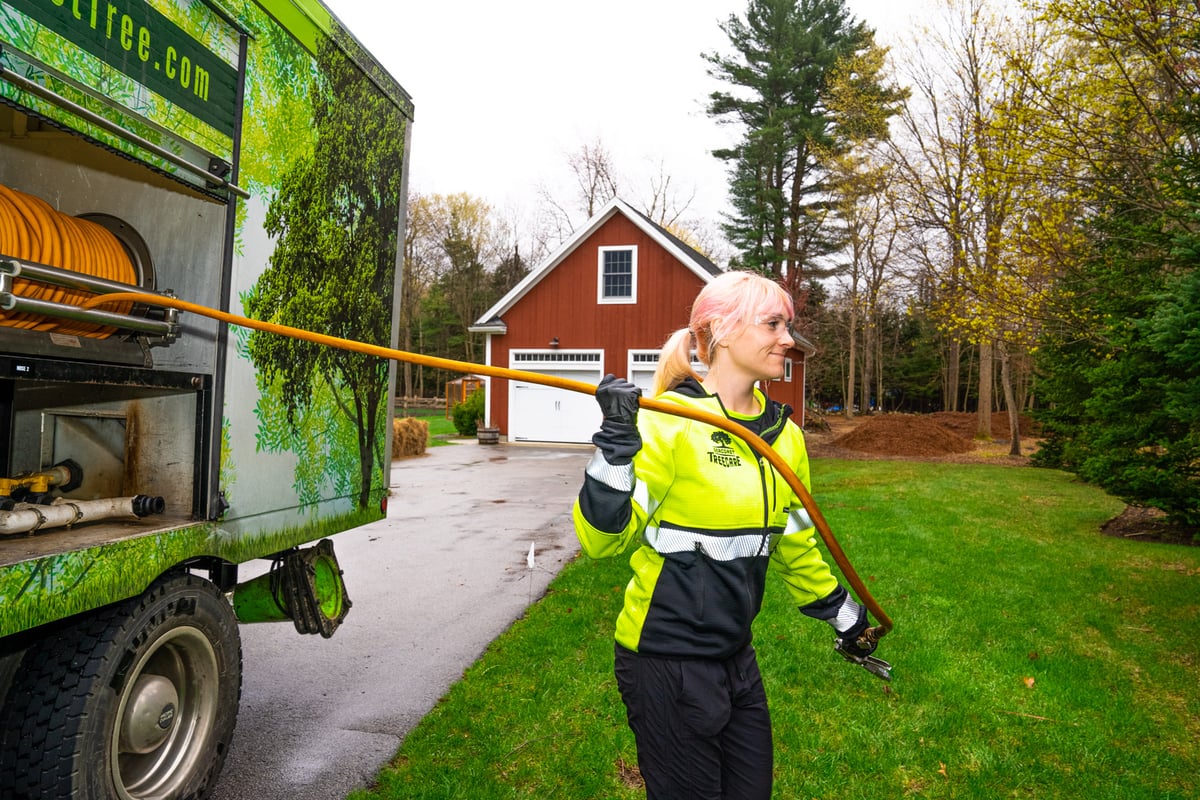 While it's going to cost more to invest in professional services, the results are worth that investment. Plus, you have to keep in mind that it is not cheap to replace declining or dead trees and shrubs. An investment in tree and shrub fertilization is ultimately an investment in your landscape's health.
What is the Average Cost of Tree and Shrub Fertilization
The cost of tree and shrub fertilization is going to differ from company to company and even region to region. As with any professional service, the more qualified companies using high-quality products naturally cost a little bit more.

The average cost of tree and shrub fertilization typically starts at $175 and can go upwards from there. The size and location of the tree can have an impact on the cost.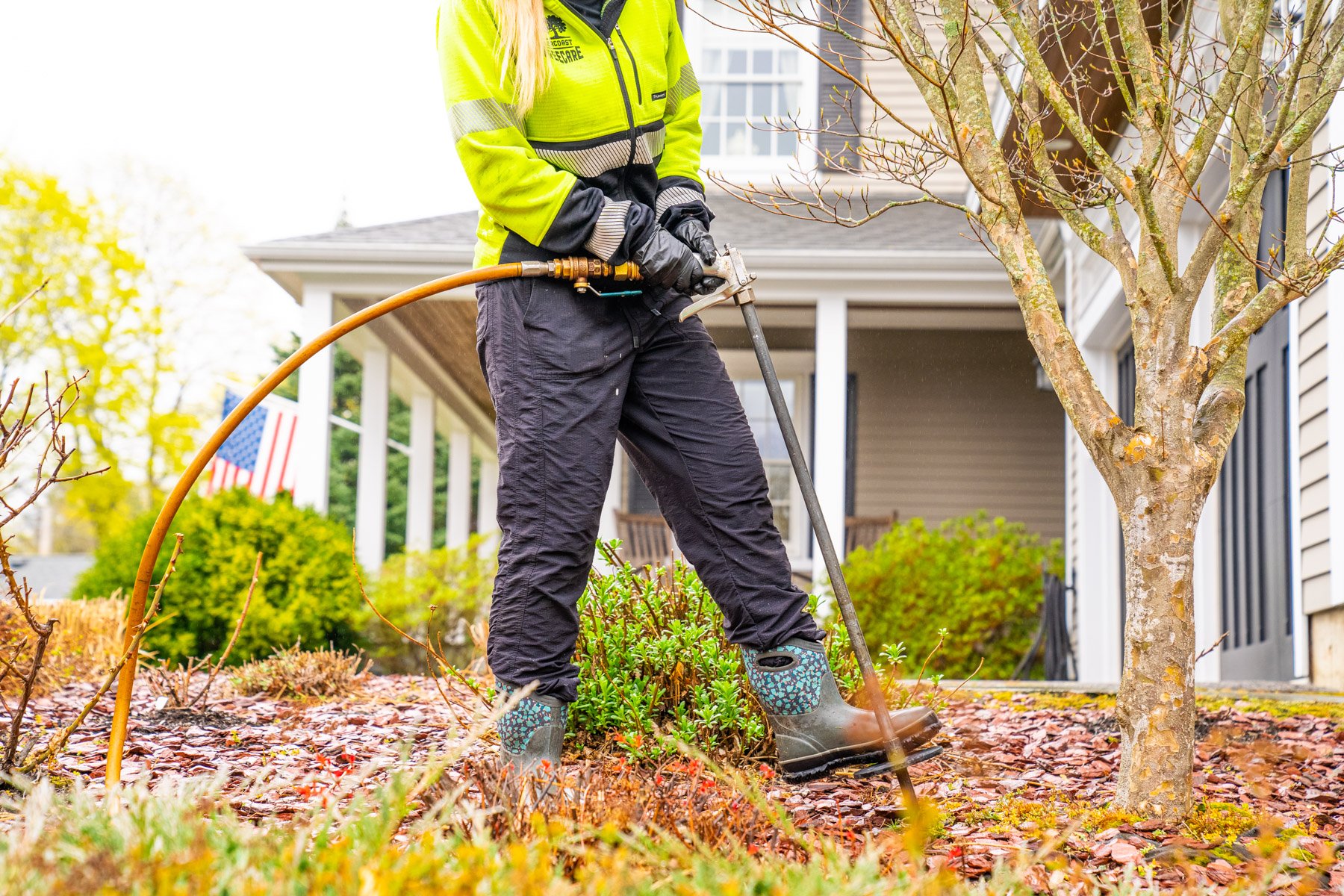 At Seacoast Turf Care, our tree and shrub fertilization services can be added to our Plant Health Care programs. We use organic fertilizers to help create a more favorable environment for trees and shrubs to grow in.

We have three program options:
Our Fundamental Program starts at $50 per month and covers some of the basic issues that are common to most landscapes. It includes four visits.


Our Standard Program starts at $130 per month and addresses even more plant health issues. It includes six visits.


Our Advanced Program starts at $190 per month and is our most proactive program. It includes nine visits.
Deep root feeding can be added to these programs which also already include disease and pest control options. These additional services are also a valuable protection of your investment in your landscape.
Choosing a Tree Fertilization Service in Southern NH, ME, and MA
Whenever possible, it's best to be proactive and prevent problems in the first place. Problems can be costly and a frustrating hassle. But when you're proactive, and you keep your trees and shrubs healthy, you can spend less time worrying and more time simply enjoying your property.

That is the goal of our Plant Health Care programs.

Ultimately, by investing in these services, you are also doing your part to protect your local ecosystem. Your trees and shrubs are a valuable asset and you want to do what you can to keep them healthy.

Ready for healthier trees at your Southern NH, ME, or MA home? Request your consultation and have your New England trees evaluated. By making a wise choice, you'll know your trees are in good hands.