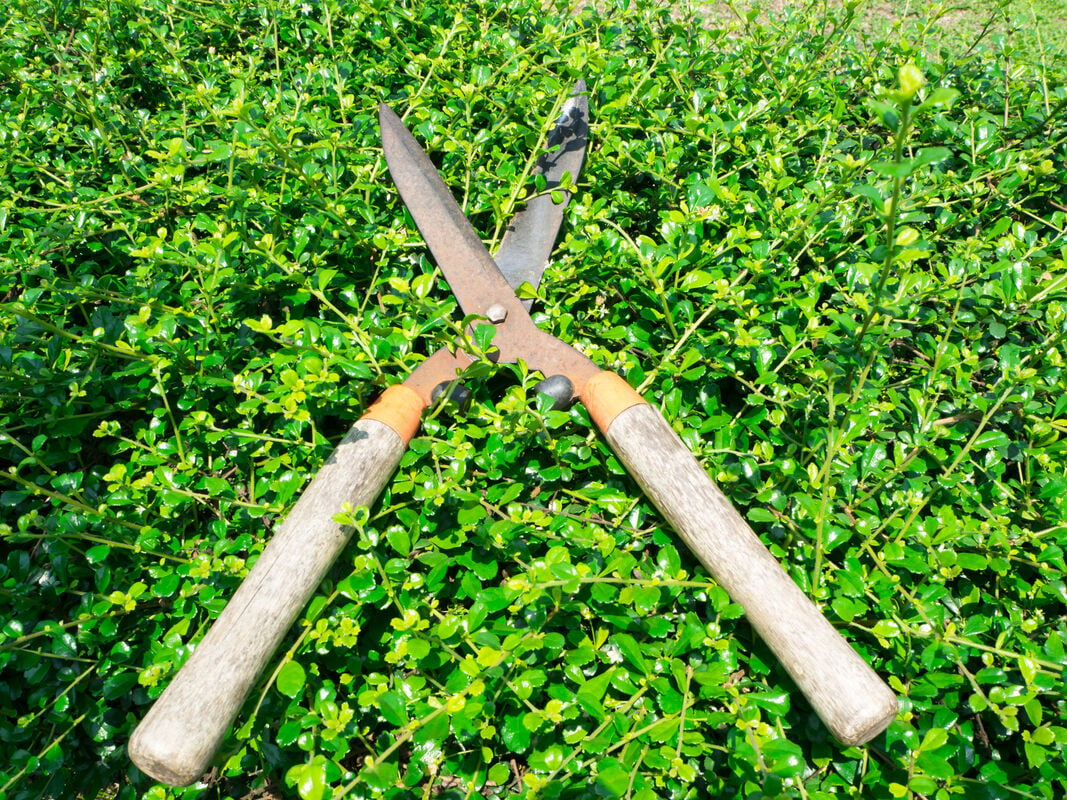 5 Must-Have Pruning Tools
Trees, shrubs, and vines add a natural and enduring quality to a home's landscape. However, these plants and trees need occasional and seasonal pruning. While a certified arborist can carry out the major tree maintenance tasks, some homeowners prefer to prune the trees themselves. If you are interested in DIY pruning, remember that each pruning tool has a specific function and is limited in its use. Forcing or mishandling a device can cause injury to you and permanent damage to the tree.
​
To help you get the best results, here are five essential pruning tools any gardener should have.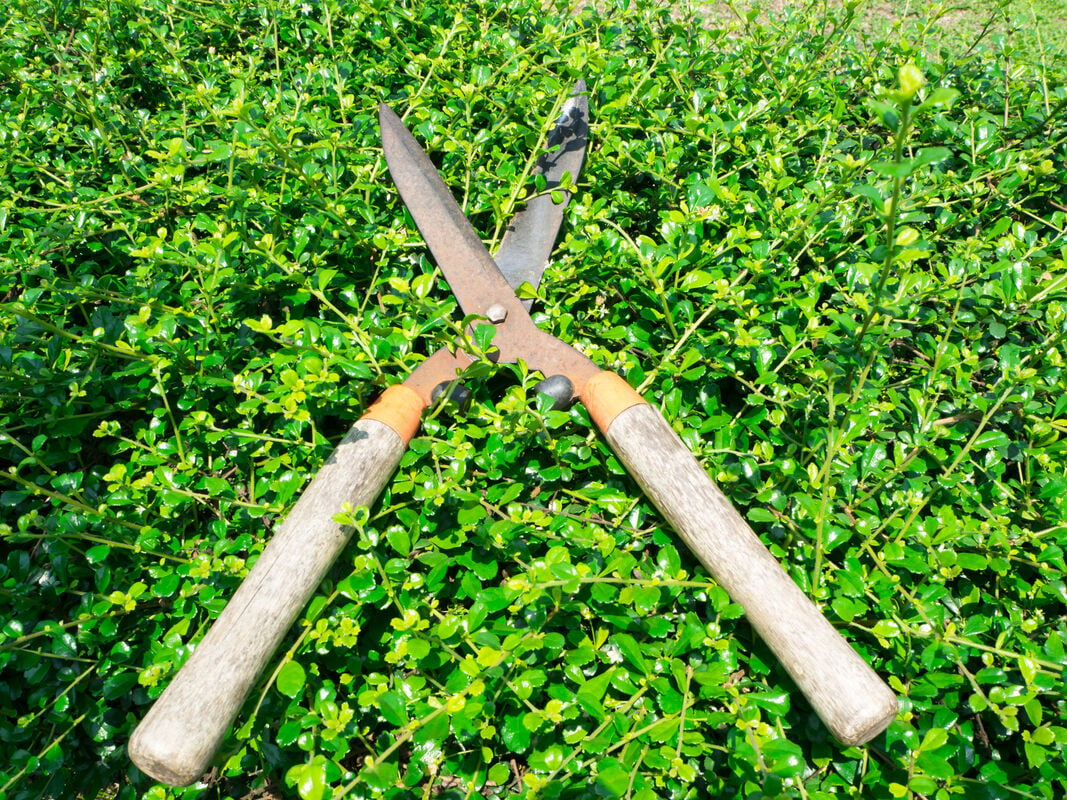 ​

Pruning Shears (or pruners, clippers, secateurs)
These are probably the most popular tools for pruning shrubs, flowers, vines, and small tree growth. A Shear is a handheld tool that can cut branches and twigs up to ¾ inches in thickness. There are three types of pruning shears: anvil, bypass, and ratchets.
A bypass pruner acts like scissors and works very well for growing stems. Anvil pruners feature a straight blade that uses a splitting action. It is perfect for dry branches and limbs. Ratchet pruners are like anvil pruners, but they feature a mechanism that cuts the tree in stages. Ratchet pruners are ideal for those who don't want to strain their wrists.
Loppers
A Looper can cut branches up to 2 ½ inches thick and is especially useful for pruning fruit trees, nut trees, and vines. This tool is similar to a pair of hand shears, but the blades are thicker, and the handle is much longer. Loppers also come in the anvil, bypass, and ratchet styles.
However, anvil blades are more likely to crush new stems and branches instead of cutting them cleanly, which increases the chance of damaging the tree tissue. As with hand pruners, choose loppers with scissoring blades like bypass looper instead of anvil blades.
​

Pruning Saws
Pruning saws can cut branches between 2½ to 3 inches in diameter and are available in many styles. They have hard-pointed, heat-treated teeth and come in different sizes and shapes. Some varieties include bow saw, fixed handle saw, folding handle saw, curved blade pruning saw, and straight blade pruning saw. Use a pruning saw that matches the task at hand to make the job easier.
​
​

Pole Pruner
​
A pole pruner, with its built-in saw blade, can remove the deadwood in a tree. It can cut through branches up to 1¼ inch in diameter. Most pole pruners can reach up to 8 feet in height, eliminating the need for a ladder in many cases.
​

Pole Saw
​
Older versions of pole saws had heavy wooden or fiberglass handles that flexed like fishing poles, making them difficult to control. In contrast, modern pole saws are quick-locking, lightweight, and rigid, often made of aluminum with oval or square cross-sections. Several pole saws like electric and battery pole saws, manual pole saws, and gas pole saws are available in the market.
​

About Seacoast Tree Care
We have a qualified team of certified arborists who will help your trees flourish and thrive in all seasons. Seacoast Tree Care is an expert in complete tree care, preservation, and removal. Call us at 603-431-0101 or 978-225-6644, or drop an email at
info@seacoasttreecare.com
to know more. You can also fill up our
contact form
, and we will get back to you.